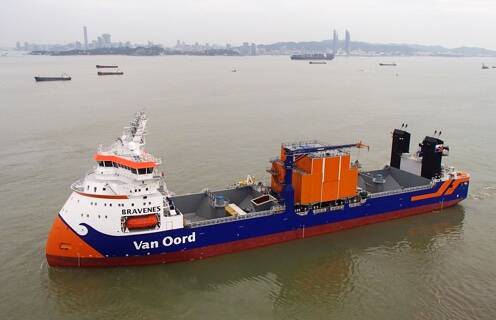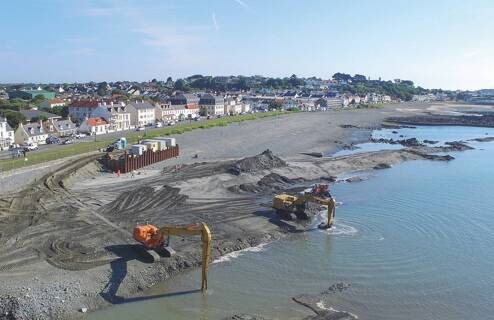 News
Copyright
All rights reserved. All copyright and other intellectual property rights in all text, images, sound, software and other materials in this publication are owned by Van Oord nv. No reproduction of any part of the site may be sold or distributed for commercial gain nor shall it be modified or incorporated in any other work, publication or site, whether in hard copy or electronic format, including posting to any other site. No other licence or right is granted. We reserve the right to make any changes and corrections to this site as and when we consider it appropriate and without notice.
About Van Oord
Van Oord is a leading international contractor specialising in dredging, marine engineering and offshore projects (oil, gas and wind). Its head office is located in Rotterdam, the Netherlands. The company's expertise ranges from design to execution and it has been involved in such noteworthy projects as Palm Jumeirah in Dubai, the second Suez Canal in Egypt, trench dredging and backfilling and pipe lay installation worldwide. Since 2002, Van Oord has been involved in the construction of offshore wind farms in the North Sea. Van Oord is an independent family business and employs approx. 4,800 professionals worldwide. Its modern fleet consists of more than a hundred vessels and other specialised equipment.
About Marine ingenuity is Van Oord's online magazine. It is published twice a year.
Publisher
Van Oord, Communication & Markets, PO Box 8574, NL-3009 AN Rotterdam, the Netherlands.
Editors, creation and support
Van Oord's Communication & Markets Department, Balance Amsterdam, BlueBerry Media.
Colophon
Tell us what
you think
Brand new subsea rock installation vessel Bravenes on its way from China to the Netherlands. After the final construction works and some tests, the vessel will be christened in May 2018. It is the latest edition to Van Oord's fleet of flexible fallpipe vessels and it brings a new level of innovation to subsea rock installation.
Spotted: Bravenes
Latest news
The PIANC World Congress 2018 will address highly relevant topics in the waterborne transport infrastructure sector. Our colleagues can tell you everything about our current projects and latest developments in this region.
Panama City, Panama
PIANC World Congress
7-12 May 2018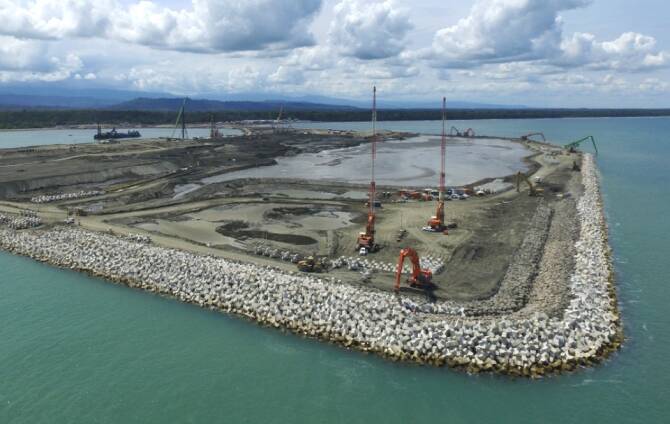 The growth of the world economy and population is driving the global demand for energy. To meet this demand, Van Oord delivers ground-breaking projects in a challenging offshore market. Talk to our colleagues at the Offshore Technology Conference (OTC) for more information.
Houston, Texas, USA
Offshore Technology Conference
30 April - 3 May 2018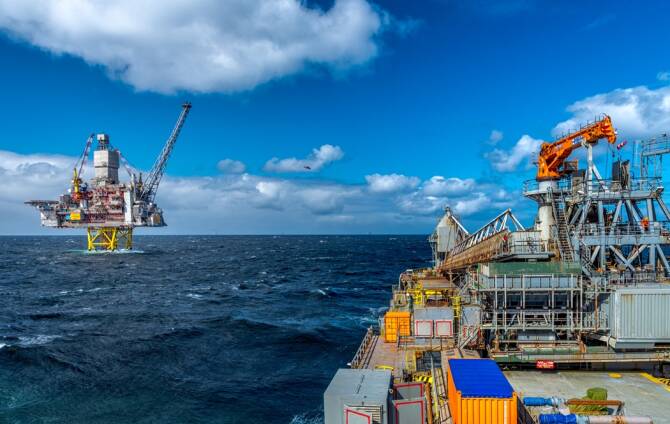 The three-day exhibition and conference will focus on big questions and challenges and look at risk, resilience and response. Van Oord is a Gold Sponsor – be sure to visit our stand.
Telford, United Kingdom
Flood & Coast
20-22 March 2018
Calendar
Van Oord
About